Smart Generator Paralleling Controller Panel
Power Temp Systems' smart generator paralleling controller panel allows you to safely, quickly, and seamlessly parallel multiple types, sizes, and brands of generators – even those without parallel capabilities. Available in 400 Amp – 4000Amp configurations, these panels feature internet-connected smart controllers. This web-based control system allows each piece of equipment to be individually monitored using any internet-enabled device such as a PC, notebook, or even a smartphone – enabling equipment monitoring at any time or place. We work with several controller brands to offer a variety of smart control options, so we can customize your smart generator paralleling switchgear panel to meet your exact needs.
Get A Quote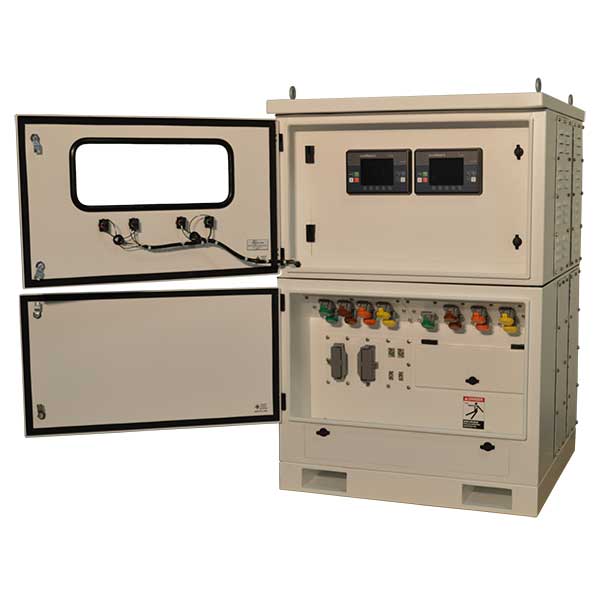 Standard Features
Twin smart, programmable controllers, AVRs, and motor operated circuit breakers.
Control start/stop synchronizing.
Proportional, programmable load sharing, and run times.
Wireless remote monitoring and control.
Stackable up to 16 panels / 32 generators.
Cam-Lok inputs with Cam-Lok and hardwire outputs.
NEMA 3R aluminum powder-coated enclosure with integrated fork-lift accessibility.
Stainless enclosures and galvanized cages available.
Available Options
Custom colors by request.
Additional customization is available by request.