Creating an adequate supply of electrical power for your project requires thoughtful planning and optimizing generators. Below we will review How To Utilize A Spider Box for this purpose.
For projects in desolate areas usually far off the power grid, companies have to bring their own power supply, then create their own power grid that is conducive to their project and its needs.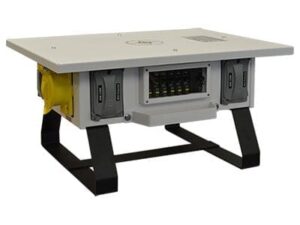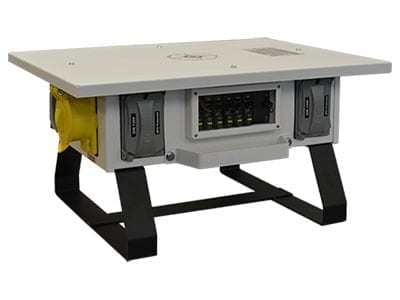 Whether your company specializes in construction or disaster recovery and cleanup, the planning of your portable electrical grid starts with your generator and is implemented efficiently with the strategic use of spider boxes. It's important to start your plan with your generator because once you figure out where you want to stage your generators, you'll be able to map out the placement of your spider boxes and get exact lengths of necessary cables.
When Should You Use a Spider Box?
When mapping out your spider box setup, you start where you need to supply power, then work your way back to your initial source of power. This process helps you decide if you need more than the outlets provided on your generator. If so, then you will have to use a spider box feeder panel in conjunction with spider boxes. Size your generator accordingly so you have enough power to feed the number of spider boxes you will need. After outlining your scope of work and gathering enough info, you can draw up a spider box setup that will optimize your temporary power source to meet the power demands of your project.
An important aspect of your setup that cannot be skimmed over is the safety of the project. For any temporary power system, you will need to install a ground fault circuit interrupter (GFCI) to protect the workers on site. This ensures that no one is injured if for some reason any electrical cables become damaged or compromised. Aside from GFCI, you need to be able to trust that the equipment you use is safe for the conditions of the project.
Are Spider Boxes Safe?
Spider boxes are the safest and most convenient way to distribute power around your job site, but it's important to choose a spider box that can withstand less than favorable conditions on your job site. The part on a spider box that is most likely to fail and give in during tough conditions is usually a poorly-built receptacle cover. Due to rough handling or repeated opening and closing, low-quality receptacle covers often get loose which in turn lets water or condensation into receptacles. High quality, weather-proof covers allow you to place your spider box in tough conditions without fail. Proper cables and accessories are also key to maintaining a high level of safety on your job site. Faulty cables are just as dangerous as low-quality spider boxes. These factors ensure the safety of the job site and prevent you from being stuck buying new equipment halfway through your project.
Power Temp's spider boxes are rugged and dependable units that are built to last. Our compact spider boxes are built tough enough to withstand any weather conditions your project may bring as well as repeated transportation from one job site to another. Whatever the project calls for, whether it's on a construction site or leading hurricane recovery efforts, Power Temp Systems can provide every necessary piece of equipment and expert guidance you may need along the way. Contact the power distribution experts today for help designing a spider box setup for your project.