Houston, August 21, 2017:  Power Temp Systems, Inc. today announced the launch of their newly developed Generator Load Bank/ Distribution Combo Unit.  This new product takes the three vital pieces of equipment needed to efficiently use the new Tier 4 compliant portable generators in the field, and combines them into one, compact piece of equipment.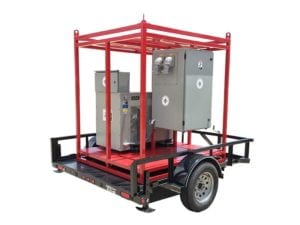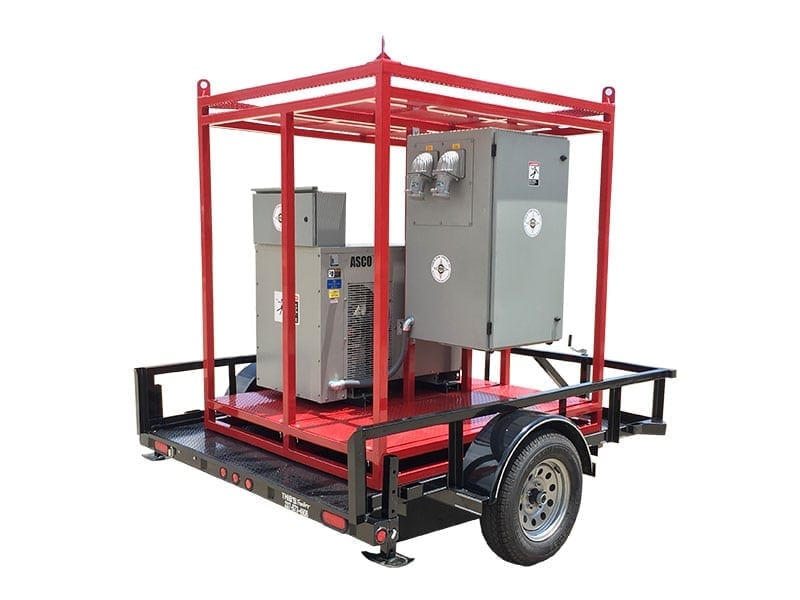 In 2014, the final part of the EPA's Tier 4 emissions standards for off road engines came into effect.  Over the three years since, as older equipment has been retired, more and more Tier 4 generators have come into play, creating new challenges.  One of those challenges is that these Tier 4 engines just don't perform well under less than 40-50% loads.  To solve this, load banks are now recommended in order to maintain optimal loads on these Tier 4 compliant generators.
This needed piece of equipment is in addition to transfer switches and power distribution panels that are also required to operate and service portable generators in the field.  Load banks represent one more thing that needs to be moved, maintained and stored, further complicating operations and adding expense to those who depend on portable power systems.
"There had to be a better, more efficient way," said Kent McLemore, head of product development at Power Temp Systems. "So, we went to the drawing board and came up with a simple, affordable combo unit that puts all three pieces into one compact solution."
The resulting product is a genius piece of electrical engineering.  "Like most things Power Temp does, it can be fully customized to suit your exact needs." said McLemore.  "But the concept solves the issues of low load by automatically adjusting the load on your generator to preset, optimal levels."
The combo unit features the ASCO Avtron 4100 Load Bank with remote operator controls, a choice between a manual or automatic transfer switch or a small generator paralleling panel, and power distribution capabilities.  All of this comes wrapped up on a powder coated skid that even includes a space to store your cable. The only thing missing on this package is a ribbon and a bow.
Get A Quote