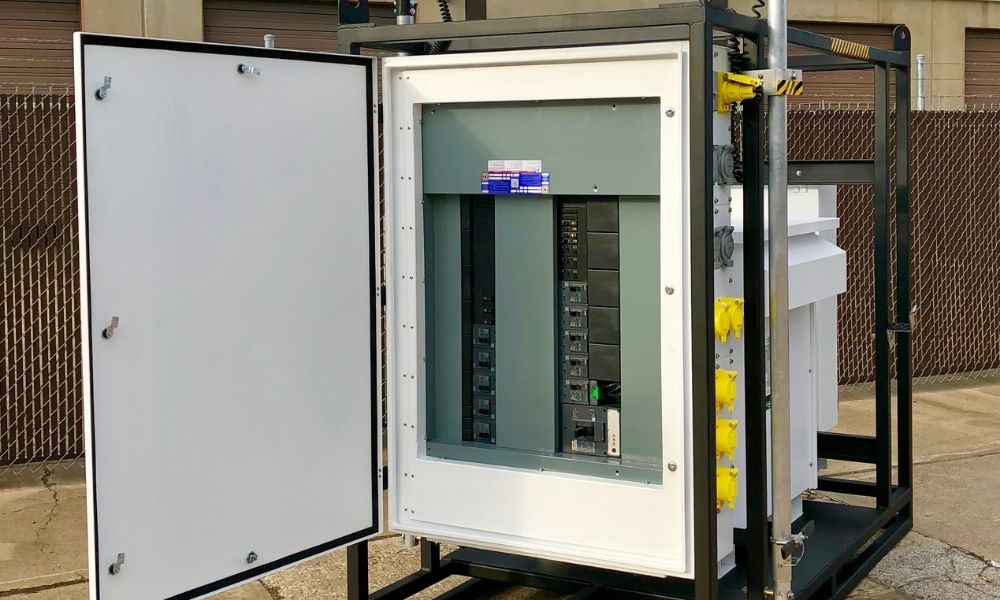 When you must provide power to outdoor work areas, whether they're industrial sites or public event spaces, you must think about precision and safety. For this reason, such applications rely on temporary power distribution boxes for getting electricity to equipment. So read this helpful list detailing five benefits of using a temporary distribution box to ensure you find the correct tool for the job.
Convenience
First, a distribution box's convenience is invaluable to temporary job sites. For example, some job sites don't have access to enough outlets for all their equipment, so they need a temporary, cost-effective solution. You can use distribution boxes with various power sources, including utility power and portable power generators, to distribute electricity safely among the equipment.
Durability
Temporary power distribution boxes are frequent tools on outdoor job sites, such as construction zones. For this reason, reliable manufacturers develop high-quality distribution boxes with harsh outdoor conditions in mind. So, always consult your manufacturer or vendor on how well the box will handle the elements successfully.
These boxes can contain various attributes, such as heavy-duty powder-coated aluminum constructions and weather-resistant receptacles. Such features are good signs a temporary distribution box is ready for outdoor terrain and weather conditions.
Organization
Temporary distribution boxes ensure you don't have to use excessive wires to link everything to a suitable power source. Without temp boxes, the site can look messy and pose tripping hazards to passersby, who must walk around or over the wires to perform tasks. Instead of having a sea of cables in the field, bring everything together in a reliable distribution box.
Safety
You already know one of the safety benefits that temp power distribution boxes bring to the job site. They reduce tripping hazards. However, these tools can also protect against dangerous electrical problems in the field. For instance, distribution boxes protect circuit breakers. They accomplish this by ensuring your tools and equipment have a defense against potential overloads and short circuits.
Portability
One of the most significant benefits of using a temporary distribution box is the simple portability. A good temp power distribution box should be lightweight and easy to carry around, making the initial installation straightforward. Plus, if you ever need to move the power distribution unit during operations, its portability allows you to do so with ease. For example, our temp power spider boxes have nifty carrying handles, making transportation on the site as comfortable as possible.