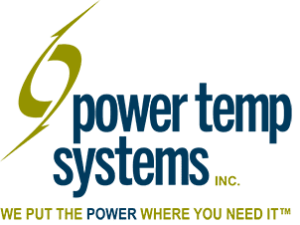 The key to success and longevity in any industry is to evolve. By being willing to admit our flaws and committing to reinventing ourselves, Power Temp Systems has grown exponentially over the past few years since the inception of our Accelerated Growth Initiative.
We are now taking the next step in our evolution by rebranding the company to reflect our renewed focus on customer service and satisfaction. This cosmetic makeover comes as we complete the addition of our Orlando, FL sales office and second manufacturing facility in Broussard, LA.
Although the rebrand will bring a new updated logo and color scheme to our company, our commitment to designing and manufacturing high-quality, UL listed portable power distribution equipment hasn't changed. Power Temp Systems promises to continue to bring you the innovative, high-quality equipment you have come to expect from us with the "Service Beyond All Expectations" you deserve.
We are excited about entering the next phase of our evolution and thank you for your business and support during this transition.