Houston, TX February 13, 2019:  Power Temp Systems, Inc. today announced the next phase of their expansion with the addition of Ken Garcia as their SE Region Sales Manager.  Mr. Garcia is based out of Orlando, Fl, expanding Power Temp Systems' footprint to three states, Texas, Louisiana and now Florida.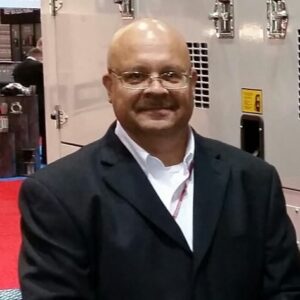 Ken joins Power Temp Systems with 17 years of experience in the sale and rental of temporary power equipment. Throughout his career, Ken has shown a unique ability to grow sales and build relationships with his customers. His experience working for some of the largest equipment rental companies in the US has provided him with a thorough understanding of the challenges faced by electrical contractors, facility managers, and equipment rental companies.
"We are excited to welcome Ken aboard," said Kent McLemore, Director of Sales and Marketing for Power Temp Systems.  "I have known Ken for many years and know that he is the right person to help us achieve our ambitious growth goals for 2019 and beyond."
Over the past 5 years, Power Temp Systems has shown explosive growth and has plans to double their annual revenue in 2019. In late 2018, Power Temp Systems opened their second manufacturing facility in Broussard, LA to keep pace with increasing demand for their high-quality portable power products. With the addition of their new Orlando, FL sales office, Power Temp Systems is able to expand their reach across the Gulf Coast and the Eastern United States.
Ken will be based in Orlando, FL and can be reached at (407) 627-6226 or by email at keng@powertemp.com